I was beyond thrilled to be a special guest on FabFitTV a couple weeks ago. My mentor, Savage Coach, and dear friend, Kim runs a fabulous website/business "FabFitSquad" She, like me has a passion for helping others lead a sustainable, healthy lifestyle and work together to find choices that best support you to make gradual, lifelong changes to reach your current and future health goals.
Kim hosts a funny, informative and lighthearted television show, FabFitTV and I was her special guest this week talking all about how clean eating doesn't have to suck! We share tips and tricks that have helped us along the way to create a healthy lifestyle without staring at boring, bland chicken breast every day. My #1 tip for sustainable fat/weight loss is to eat things you enjoy.
You can check out the link above for the 27 minute TV episode! I hope you all learn a few things after watching! I wanted to share below some tips and tricks that I myself have used over the years for 'clean' eating' Before I get into it,
I wanted to clear up some confusion on the term 'clean eating' and why this is a little cloudy for me.
When you think of the opposite of 'clean' what comes to mind (for me at least) is 'dirty' This means that if I eat a piece of cake or donut, I am eating 'dirty' food because I don't know exactly how its made. The simple connotation of a 'clean' diet can often feel snobby and superior–and thus it can make us feel bad about ourselves when we reach for something that isn't 100% 'clean'
I've said it before, and I'll say it again, I don't believe in 'cheating' or 'bad food' I ALWAYS encourage my clients and friends who ask me, to think about HOW the food they're eating makes them feel. Food journal, take note on your body and your energy levels after eating a meal. No two bodies are built the same!
The second that we tie food to judgement such as 'guilt' or 'sadness' this is when disordered eating can take place. When we start thinking "I was so bad because I ate that" or "I was so good because I ate that" If you don't eat something that is not on your plan, how will this make you feel? It seems to just be a downward spiral.
The bottomline, I think that every person can have a different definition for 'clean' eating' and there is no wrong way to think of it! For me, clean eating means that I am eating a wide variety of fruits, veggies, meats, eggs, fish, whole grains, starches, healthy fats and lots of water. Does this mean these are the ONLY foods I eat? HECK NO! over the past 5 years, I have come up with a way of eating that works for me and my body incorporating those foods above, with some other stuff too!
I will always think that is is OK to eat what you want in moderation. Food isn't labeled good/bad. With all of this said, my diet is 80% unprocessed and I have LOVED coming up with some amazing ways to make healthy, clean food taste amazing.
Utilize One Pan with Multiple Flavors
One trick I have been trying out is taking a cookie sheet and seperating it in half with aluminum foil. On one side I have chicken marinaded with balsamic, basil, maple syrup and dijon and on the other side I have chicken that is dusted with cumin, curry, salt and pepper. I have two totally different flavored proteins but cooking them in one pan. The same can go for sweet potatoes! I will have half diced with cinnamon, coconut oil and sea salt and the other side will be dusted with herbs de provence. Two flavors-one pan!
Prep meal components, not full meals
I used to prep full meals and put the same exact thing in tupperwares. Quinoa, chicken, greens beans. Quinoa, chicken, green beans. Omgeeee-this was beyond boring and actually made me crazy to open my fridge and see the same exact meals for 5/6 meals. I have found that I am actually way more efficient and look forward to eating my food WAY more when I simply have components prepared in my fridge rather than full meals. Some people would argue the complete opposite, however I like variety all day, everyday. If I cook up chicken breast, I don't necessarily want to eat it with sweet potato and peppers everyday.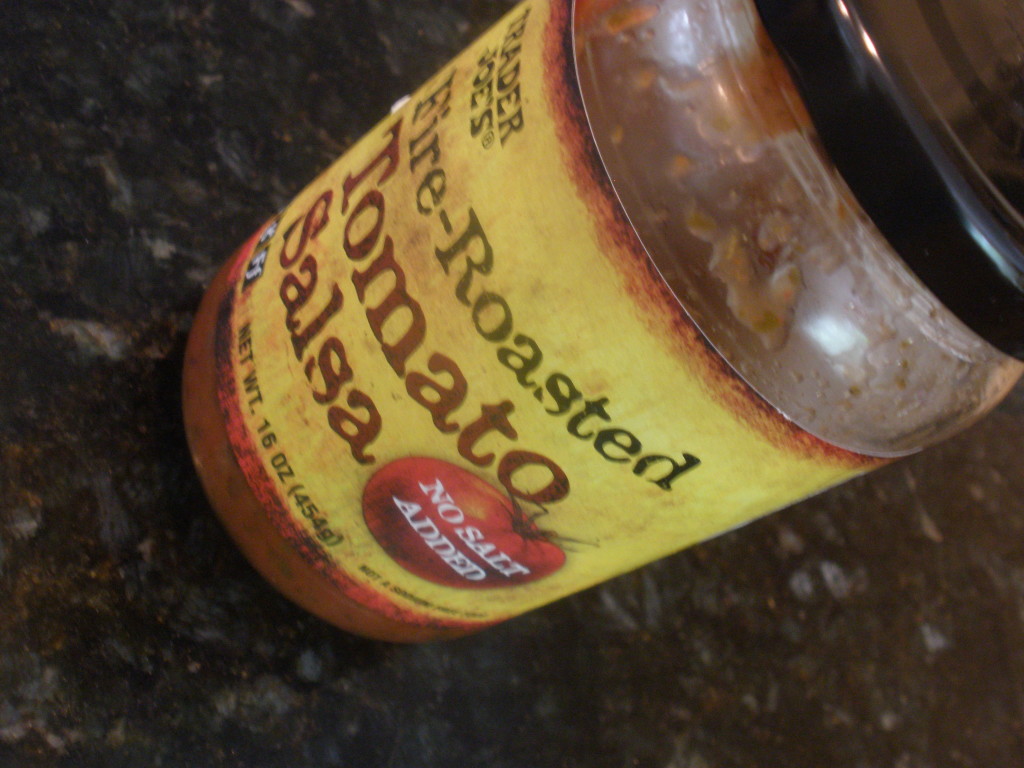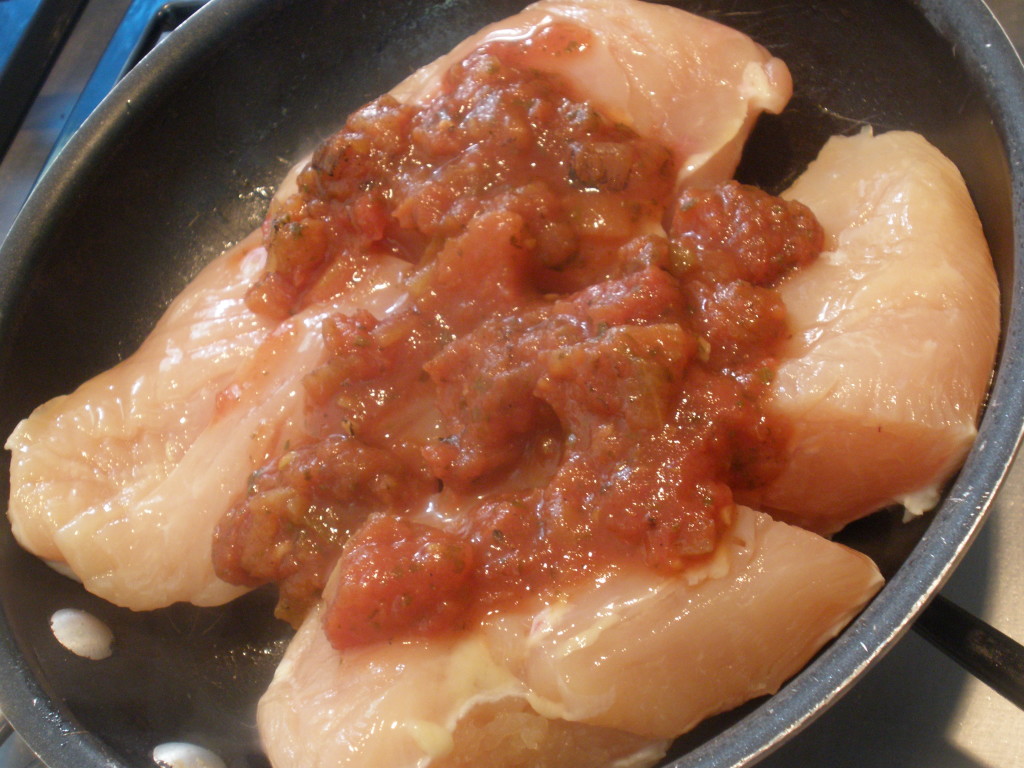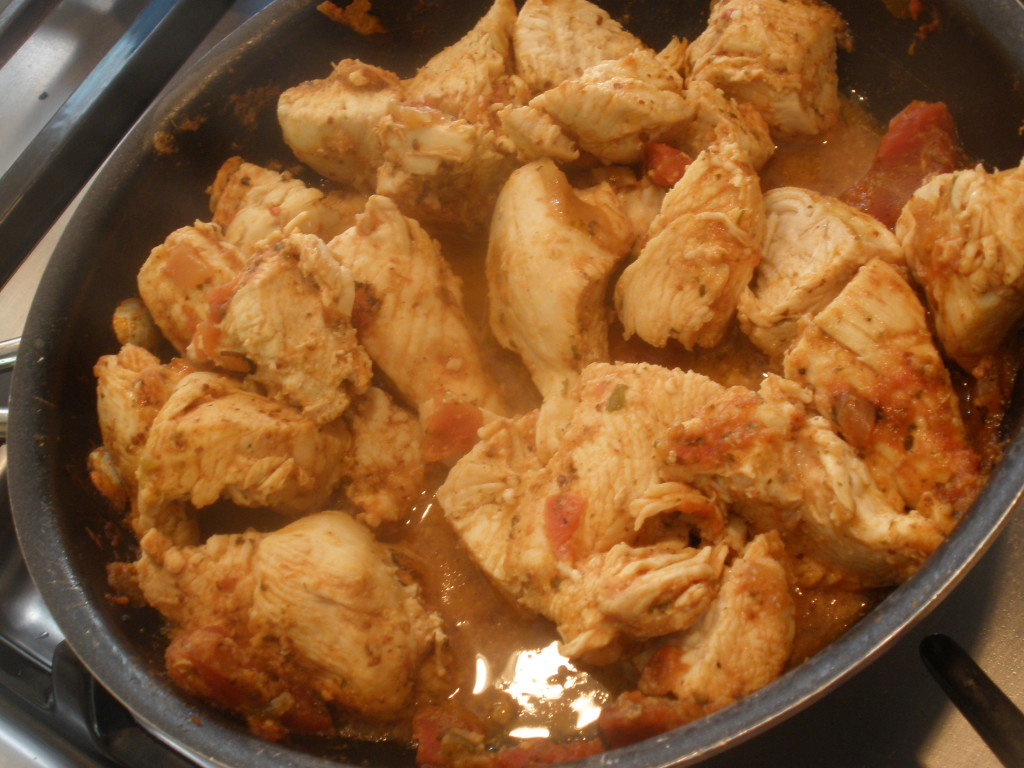 Avoid Calorie Counting
If I had a dime for every email I got asking how many calories I eat a day, I would have a nice chunk of change in my pocket. I have never and will never be a 'calorie counter' This is not to say it won't work for you, but my advice would be to stay away from it and more so-be in tune with your body. Take note on how you feel after you are done eating a meal. If you are counting calories, and used up your 'calories' for that meal but are still ravishingly hungry… that's a sign you need to be eating more. Our bodies will hold onto fat if you deprive yourself. By staying in tune with your body and staying consistent, this in turn will result in eating fewer calories without having to 'work' at it.
Counting calories also does not bode well for the long term. Are you going to be 70 years old and calorie counting? Of course not, and you probably are missing out on enjoying life! Intuitive eating is such a beautiful way to go about feeling more in tune with our bodies. Our bodies can tell us when we're hungry and when we are full and rather than counting every single thing that goes into our mouths, we can get a sense of how we should be feeling. Counting calories is also time consuming! Frankly? I have way better things to do than counting every morsel that goes into my mouth
Make A List
Be sure to make a list before entering a grocery store! This has been a lifesaver tip for me. I have given a screenshot of what a typical 'healthy shopping list' can look like. Obviously, there is not EVERYTHING on there but rather, its a guideline for clients, friends and family to help them make solid choices while still using the most amazing tip of all…VARIETY. Every time I look at this list, I forget about something that I wrote! I just was glancing at it and noticed 'farro' which is an amazing, versatile grain that is available at every grocery store, yet I always forget about using it in recipes!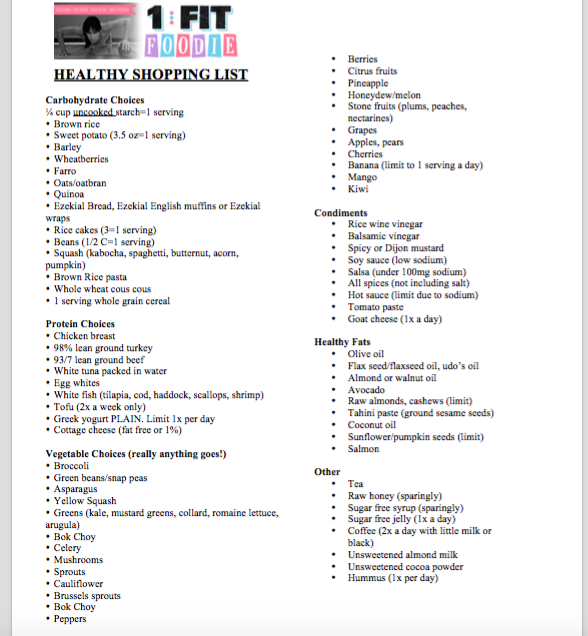 Plan to Create Meals With Just a Few Items
Try mixing and matching from the lists above. Clean eating does NOT have to be complicated. I am not saying to restrict yourself to only a few ingredients per recipe, but just knowing that it doesn't take a lot for something to taste amazing is super important!
For example, a simple Marinade
1/2 T ginger juice
1/2 T soy sauce
1/4 C brown sugar
1/4 C brown rice vinegar
1/4 C sesame oil
1/4 C fresh cilantro, chopped
1 garlic clove, minced
Mix all ingredients well and use for a simple marinade over chicken, beef, fish or tofu. You can use this recipe above for so many things! Also, you can sub out the cilantro for basil to change the flavor slightly but still utilize the same ingredients!
Another example, boil quinoa and then toss it with roasted asparagus, butternut squash, a sliced hard-boiled egg and 1/2 sliced avocado. Drizzle with 1 tablespoon sesame oil, a splash of soy sauce and sprinkle with almonds or sunflower seeds and a pinch of cayenne. Fresh, clean, fast and delish!
Approach Your Eating Habits as a LIFESTYLE, not a 'diet'
Think about what you want, first and foremost. Adopting healthy eating habits should be something that is sustainable, day in and day out. The last thing I want to do to walk away thinking is that you need to throw everything out of the kitchen, start fresh and stress over it all. Take control of what you want and your life. You have absolute control of what you put in your body.
Don't Punish Yourself
Food is pretty incredible. It tastes good, it fills our bodies and souls with goodness, it gives us energy, brings people together, and options are endless. People tend to have a connotation with nutrition strategies that no matter what they're doing, they are going to have to just suffer through the process. Learning how to implement clean eating strategies is quite the opposite, and not only that, but anything that makes you frown or makes you dread the thought of it simply shouldn't be on your plate or in your mind. The word "diet" alone brings negative thoughts to mind. I don't know if I have ever heard someone scream and shout from sheer excitement about their new DIET! Nutritional strategies should be far from painful. It should be a fun process; one filled with experimentation, recipes, delicious foods and new ideas.
Picture this: You are told that you have to eat 6 meals a day of chicken breast, broccoli and brown rice. For every. single. meal. This is certainly not sustainable. In fact, you may get to the point where you can't even fathom looking at another tupperware of this food again. This is the worse approach to clean eating.
I would advise to think of all the amazing fruits and vegetables that you can get at the store and cook up. Pick a few proteins each week that are different from the week before;
Here are some proteins to give you an idea of how much variety there is!
Bison/Buffalo/

Steak

Eggs/Greek Yogurt/Cottage cheese

Lean ground chicken/turkey/beef

Tuna/salmon/cod/shrimp/scallops

C

hicken on the bone/chicken thighs/roasted chicken
Beyond just the protein, there are hundreds of spices and herbs that you can use to spice things up! Try getting fresh herbs like rosemary, cilantro, mint or lemongrass to use in a recipe. You can find organic seasonings that are bottled and turn your turkey meatballs from Italian style to Mexican style with a few shakes!
The goal is never to look at a plate and think
"wow, I can't believe I have to eat this"
but rather look at that plate and think
"wow I GET to eat this!"
When choosing your foods, you also want to think about how they will make you feel physically. Think about your activity level and what you do for your workouts. You want your meals to compliment your hard work! If you feel lethargic after eating certain foods, don't buy them and try something else! If certain foods leave you digestively upset, don't eat them. I know that I can't eat very cruciferous veggies and many fruits. As I have mentioned before, I follow a lose FODMAPS style diet which excludes garlic, onions and vegetables like brussels sprouts, raw kale, raw broccoli, cabbage, apples, pears, melon and beans.
You may look at those foods and think "whoa, Naomi…these foods are all so healthy" Yes, they are, but they make me feel awful, so I just stick to others such as bananas, berries, peppers, zucchini, bok choy, eggplant, collard greens and spinach.
I also want you to think about your satiety levels. If you eat some shrimp and asparagus and feel hungry right after, think about what you can add to this meal to bump up its nutritional value and leave you feeling satisfied. I would suggest adding some good fat like sesame or coconut oil or 1/2 avocado which will stabilize your blood sugar levels, help you feel satisfied and leave you without any cravings for more. Not to mention it will enhance the flavor!
Eating clean is NOT a miserable experience; it is FAR from that. It is one of creativity that will enhance your health, mind, body and spirit. I love cooking for others and find that most of my recipes that I think of come when I am least expecting! Take a chance and play around in the kitchen!
Some More delicious CLEAN recipes!
Get Your Mind IN LINE
The nutrition portion of fat loss/weight loss or whatever your aesthetic goal may be is 80-90% of your success. Whoa. Thats by FAR the majority. Most of my clients work out and LOVE to exercise and what gets them in a rut is nutrition.
BUT, Seriously, it's that important.
We cannot outtrain a bad diet but it seems that time after time, the common phrase I hear is "I should start eating better" while polishing off that plate of chips/french fries/chicken fingers
You will #Fail.
"I should (eat better)(eat less)(clean up my diet)" is a useless phrase that will result in no positive action. So stop saying SHOULD.
Instead, put systems and practices in place that remove any thought or action from your decision-process until you've heard "hey, have you lost weight?" and "you look great." Once momentum is on your side, nothing can stop you.
For all those who after they eat not much a nutrition meal think "okay, diet starts tomorrow" you need to get out of that mindset. Immediately.
Not tomorrow. Not tonight. it just happens now. RIGHT NOW.
Some more awesome posts to check out!
AND FINALLY! THE RECIPES!!
ROSEMARY TURKEY MEATBALLS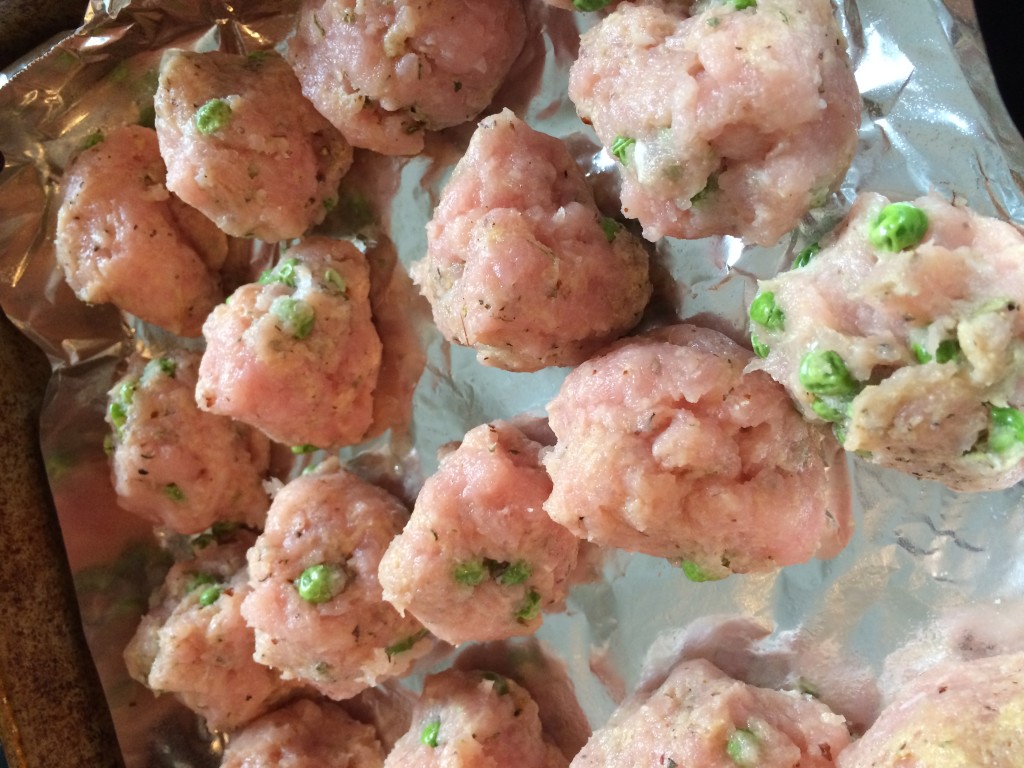 Rosemary Turkey Meatballs
2016-01-14 18:30:02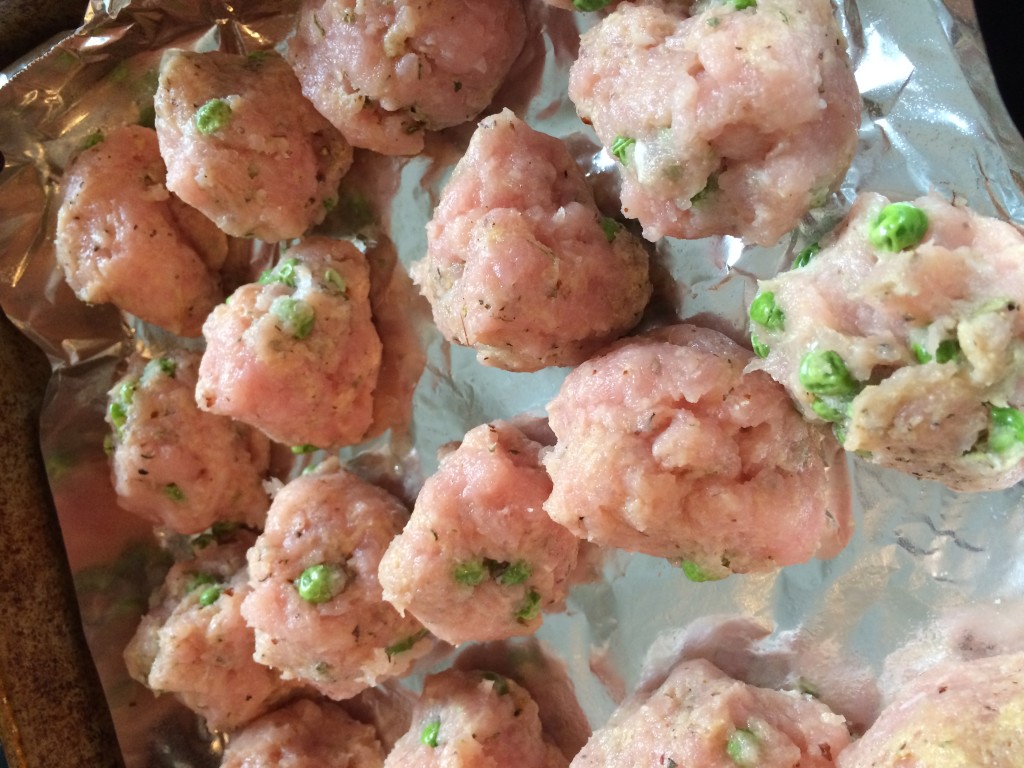 Serves 4
Ingredients
1lb turkey breast (I used 93/7)
1T olive oil
1T fresh rosemary-finely minced
1tsp dried thyme
Sea salt and pepper to taste
2T Worcestire sauce
1 whole egg
1/4C panic bread crumbs
2T ketchup
2T dijon mustard
Instructions
Pre-heat oven to 350 and line a baking sheet with tin foil.
In a medium bowl, combine ground turkey with rosemary, thyme, Worcestershire, egg, panko bread crumbs and salt and pepper
Once combined, add half of the ketchup and mustard (1 tbs each) and save the rest for the topping.
Form into 1 inch size balls and place on greased baking sheet
Bake for about 20-25 minutes depending on your oven
ENJOY!
1 Fit Foodie http://1fitfoodie.com/
PUMPKIN OAT BARS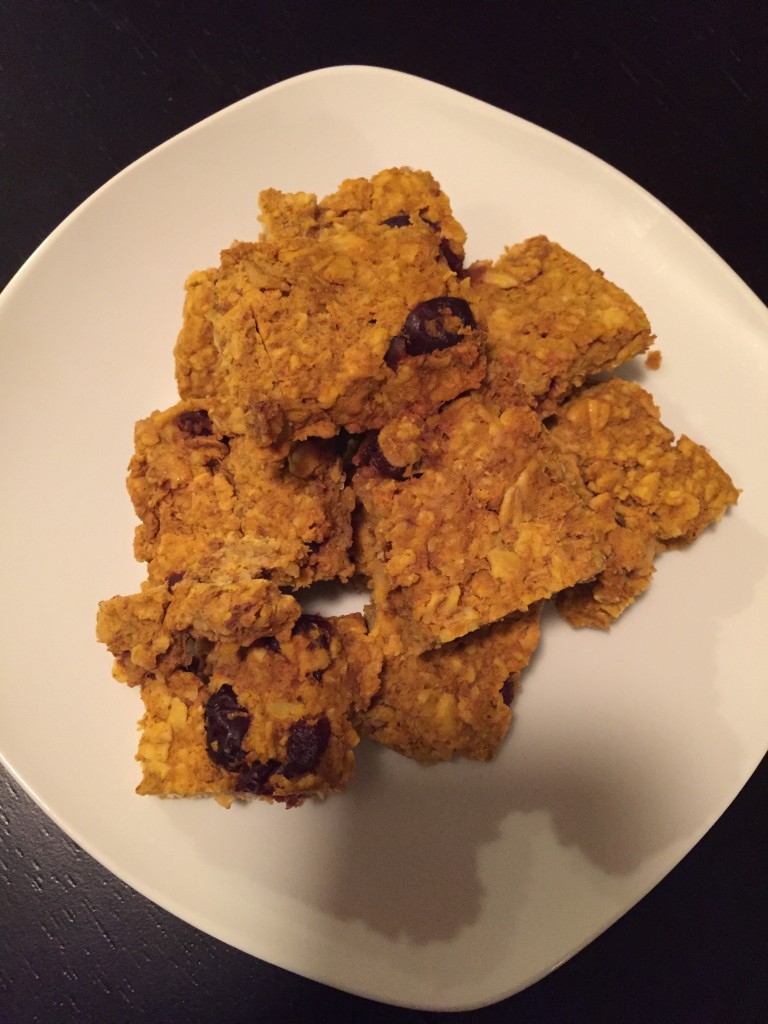 Pumpkin Oat Energy Bars With Dried Cranberries
2016-01-14 18:24:34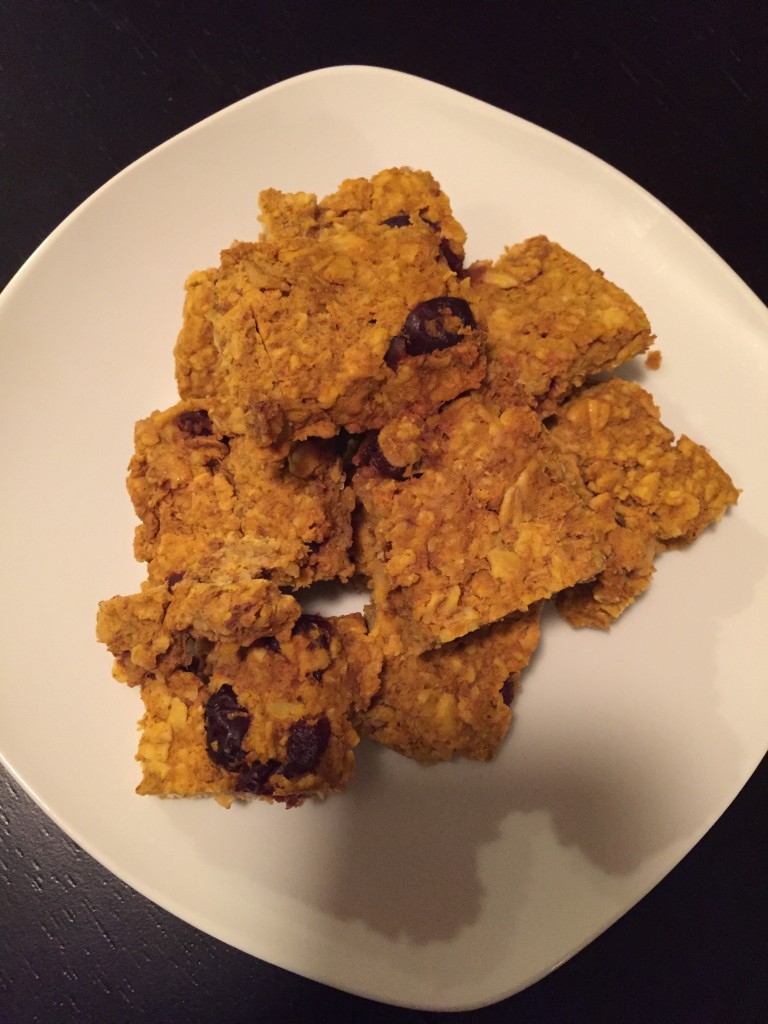 Ingredients
Delicious, clean and healthy bars that are a perfect start to your day or sweet treat before bed! With homemade energy bars, you don't have to worry about franken ingredients like refined oils and sugar, which you would normally find in store-bought bars. These are so simple and take about 30 minutes from start to finish!
1C canned pure pumpkin
1/4C melted coconut oil
1 1/4C rolled oats
1/2C dried cranberries
1/4C pumpkin seeds or sunflower seeds
1/2TBSP nutmeg
1TBSP cinnamon
2TBSP maple syrup or honey
1/3C dark chocolate chips (optional)
Instructions
Preheat oven to 350 degrees F
In a large mixing bowl, add the pumpkin puree, followed by the spices, sweetner, melted coconut oil and mix well
Add the oats, cranberries, seeds and chocolate chips and continue to stir until all of the ingredients are well combined
Transfer the dough to a gently greased rectangular baking dish. Press the mixture with your hands so that it is flat and evenly distributed
Bake for 20 minutes and then leave it to cool
Once it reaches room temperature, and is chilled, cut it into bars of equal size
ENJOY!
1 Fit Foodie http://1fitfoodie.com/