I just made some pretty amazing pancakes. I rarely make something and then turn right to my computer to blog about it, but I really really felt the need to share this with you guys. I was craving something sweet, but light, as I wasn't craaaazzzzzzy hungry, but certainly needed something in my system. I have to be honest that some of the best recipes that I make, I totally think up on the fly. Because there are certain ingredients that I always keep in my kitchen, I knew this would be a no brainer, but I had no idea how they would turn out!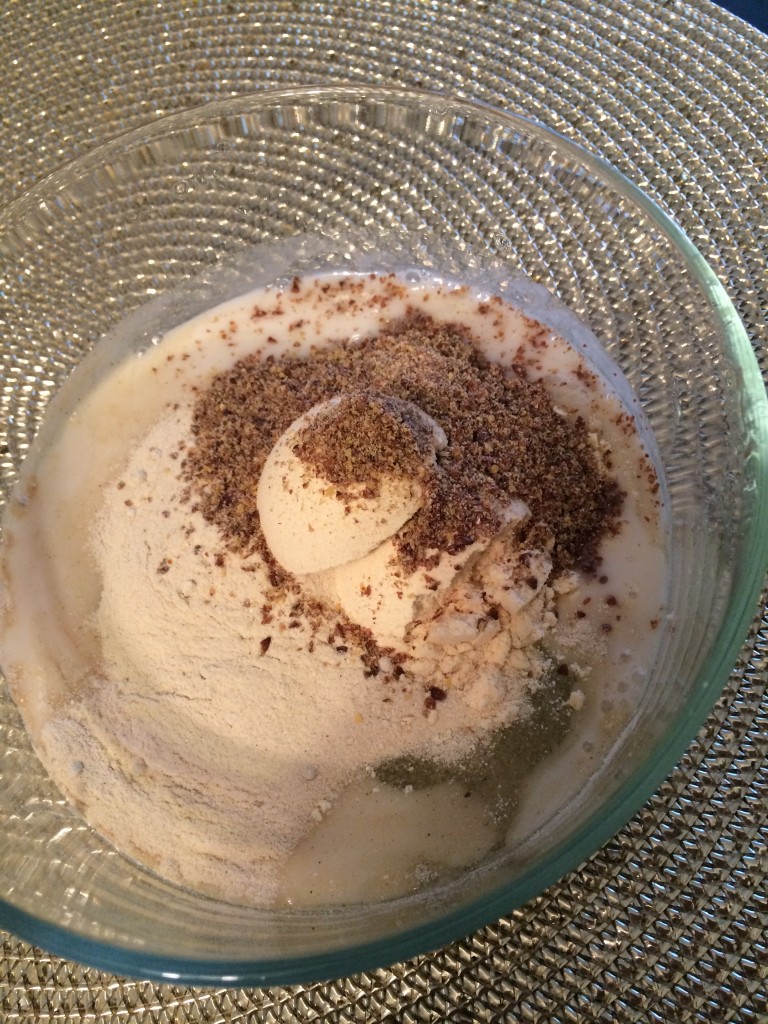 You want the recipe?  Here you go!
COCONUT BLUEBERRY PROTEIN PANCAKES
Ingredients
2T coconut flour
1/2 scoop protein powder (I used Cellucor Cookies N' Cream)
1T flaxseed meal
1/4tsp baking powder
2 egg whites
1/3C blueberries (FRESH!)
2T Almond flour
2T almond milk
3oz Greek Yogurt (1/2 of a individual size) I used Siggi's
Directions
Mix Flour, protein powder, baking powder, flaxseed together. 

Mix egg whites, almond milk, Greek yogurt separately. 

Add wet to dry and let sit for about 60 seconds

Heat a skillet over medium heat and spray with cooking spray or use coconut oil (Nutritional facts are with cooking spray)

Spoon out desired sized cakes. I made about 4-5 medium sized. 

Once on the pan, add the blueberries evenly throughout

Once bubbling (about 3 min) Flip!

Cook an additional 1-2 minutes and plate. 

Add desired toppings! (I made a

PB2

'sauce' using 2T PB2 and some almond milk.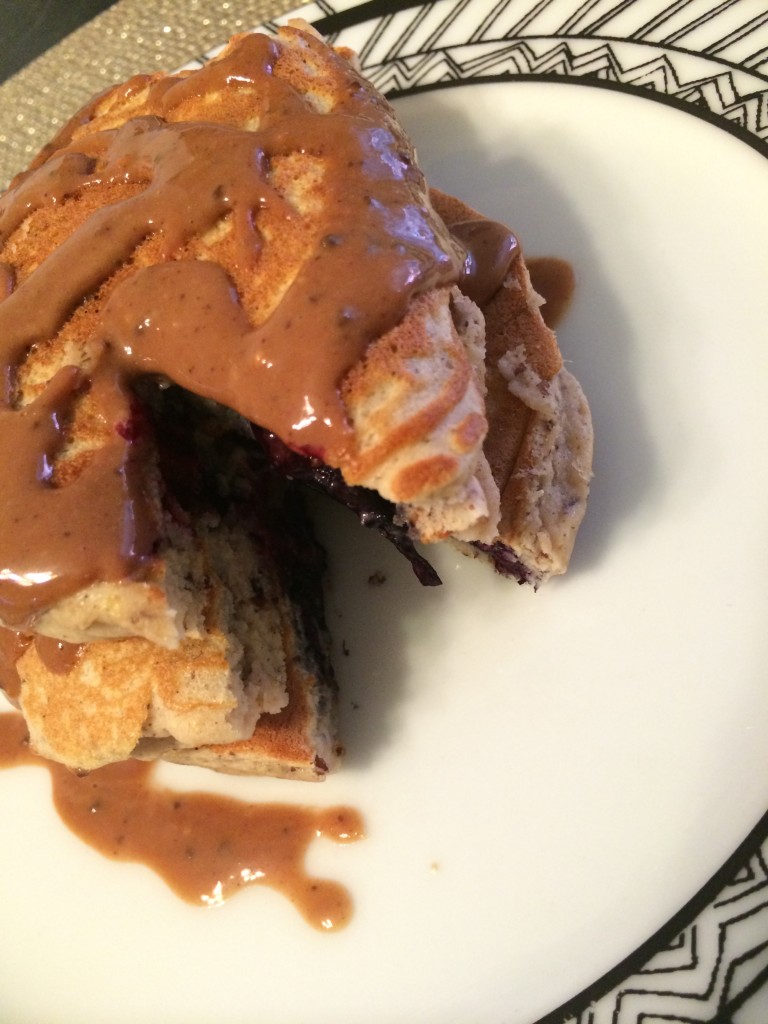 NUTRITION BREAKDOWN (For the whole recipe)
CALORIES: 196
FAT: 3g
SODIUM: 246mg
CARBOHYDRATES: 17g
FIBER: 6g
SUGAR: 6g
PROTEIN: 23g
When Do you eat these? Whenever you would like! They are not crazy filling in stats, so for me, this would be a bit of a snack…definitely not a whole meal!  They were satisfying for sure and SOOOO delicious, but these are perfect if you don't want a full stomach before a workout or after a workout paired with some extra carbs such as Kamut puffs or oatmeal and a more substantial fruit such as a banana.  Basically, when it comes to pancakes-you can eat them any time of day!

Looking for more PROTEIN PACKED RECIPES?!
PLEASE LET ME KNOW IF YOU TRY THE PANCAKES!!! Love you all!